The car
The car that you will be learning in is a Ford Fiesta. The reason I choose a diesel to teach in is because it is much less likely to stall than a petrol engine.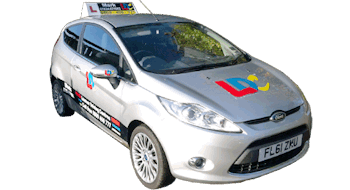 Air Conditioning for those long hot summers!
Fully adjustable driving seat it even moves up and down so short or tall you will find it very comfortable to drive.
Adjustable steering column.
Electric windows and mirrors.
I spend a lot of time choosing which car to use and chose the Fiesta because of the ability to see clearly out of all of the windows which is a must for those tricky manouveres!

If you would like more details about the car or would like an assessment lesson to see if it is suitable for you then please feel free to "contact me"